Description
🔯🔯 Archangel Metatron is the Angel of Ascension. He works with us to activate DNA codes to raise our vibrations and grow in spiritual awareness until we reach ascension, or the point at which we no longer need to come back to earth for lessons in love. You can work with Metatron to balance your subtle energy system, or receive guidance for your spiritual development. Metatron also especially works on spiritual awareness in children and guides Indigo and Crystal children who may feel vulnerable or alienated on earth.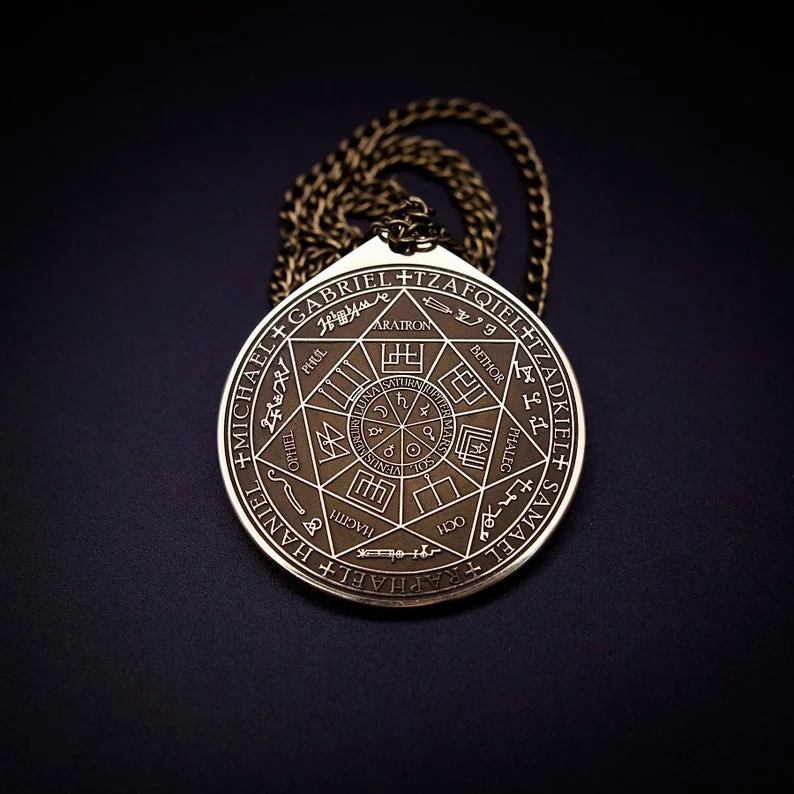 🔯🔯 You may be in need of working with Metatron if you are spiritually confused, feel low and lack energy, feel generally unbalanced, if you're attracted to geometric shapes and prisms, if you're attracted to working with white light energy, or if you are lost and need a friend to find you.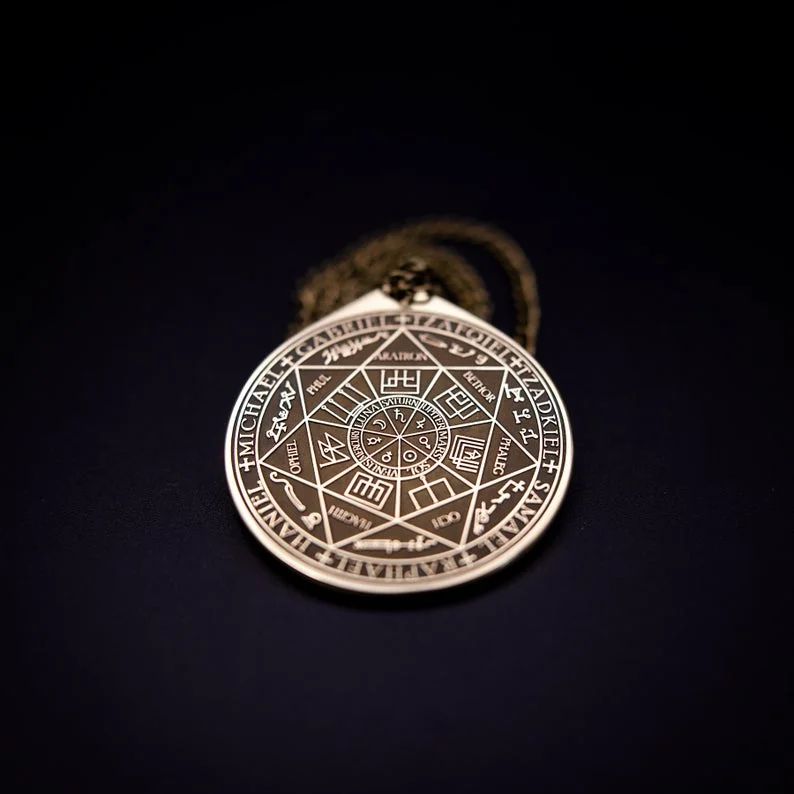 🔯🔯 Metatron (Hebrew: מֶטָטְרוֹן Meṭāṭrōn) or Mattatron is a character mentioned in a few brief passages in the Aggadah and in mystical Kabbalistic texts within the Rabbinic literature. The name Metatron is not mentioned in the Torah and how the name originated is a matter of debate. In Islamic tradition, he is known as Mīṭaṭrūsh, the angel of the veil. In folkloristic tradition, he is the highest of the angels and serves as the celestial scribe or "recording angel".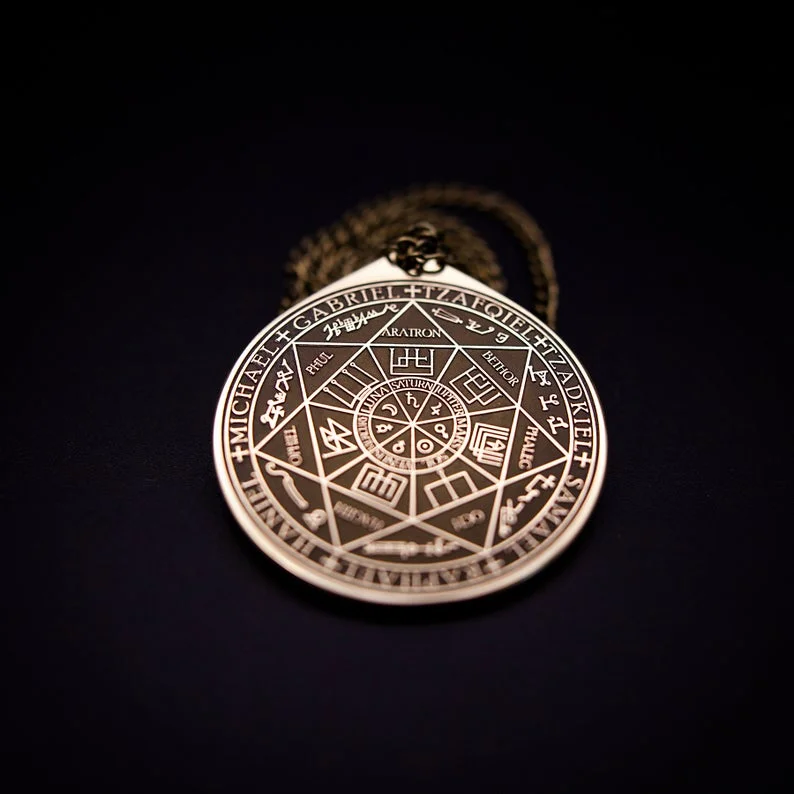 🔯🔯 In early kabbalah, Metatron is the name Enoch received after his transformation into an angel. In Jewish apocrypha Genesis 5:24 is often cited as evidence of Enoch's bodily ascension into heaven: "And Enoch walked with God: and he was not; for God took him."

🔯🔯 Chain length is 50 cm as a gift.
🔯🔯 Brass is an ancient and living metal. Therefore, brass can darken and leave green marks on the fingers. But it is absolutely safe for health.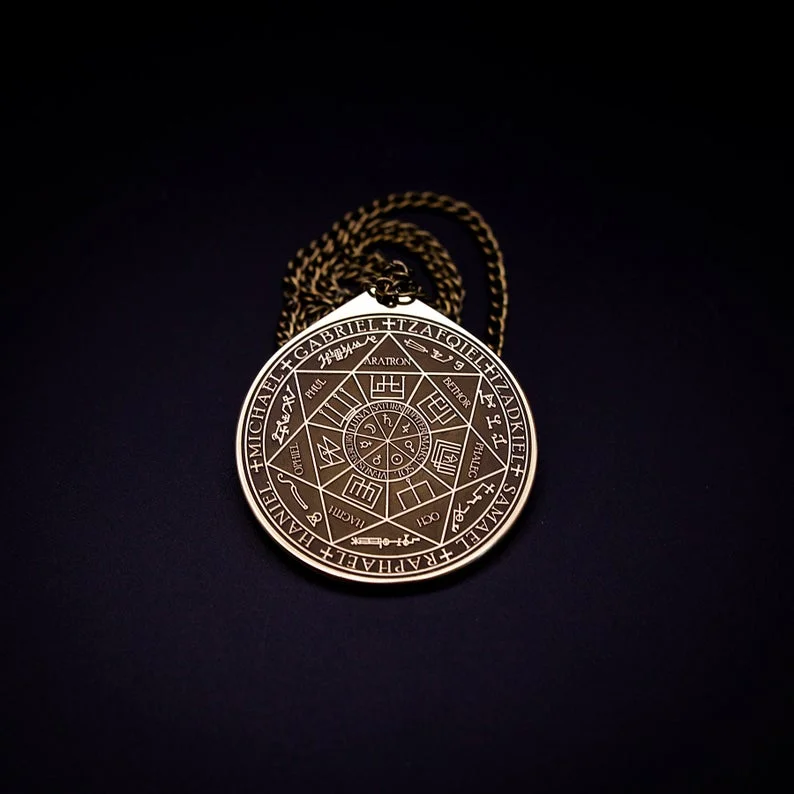 🔯🔯 PLEASE keep in mind that international mail sometimes takes a long time, so if you need to receive the goods by a certain date, order in advance for 1.5-2 months to be sure. International mail is especially slow at Christmas, Halloween, New Year and other holidays of your country, customs are overflowing with parcels.
Handmade item

Materials: Brass

Made to Order