☆☆☆☆☆ WELCOME TO THE STORE!
Why It's Time To Ditch Your Hazardous Bath Mat
Simple Trick To A Safer, More Hygienic Bathroom
Microban Anti-Bacterial Material
Reasons Why The Secure Mat Will Be The Last Bath Mat You Get:
✔   Non-Slip Design Provides Grip & Safety
✔    Mold Inhibiting Microban Antibacterial Material
✔   Water Draining Built To Never Stain
✔   Safe, Soft & Cushiony Under Your Feet
✔   Minimal Upkeep, Lasts For Years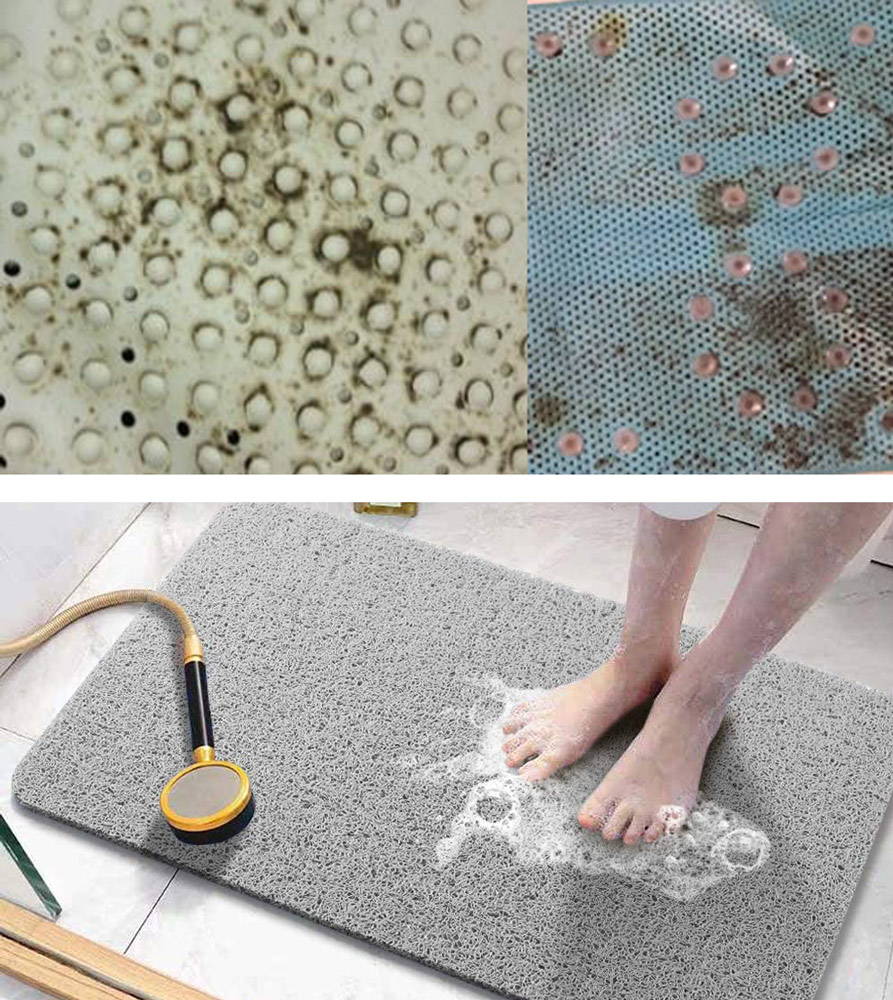 Traditional Bath Mats Are Gross & Dangerous
Make This Simple Bathroom Switch For Increased Safety & Hygiene
Traditional bathing mats are made from cheap plastics that never drain the water and grow mold and mildew underneath them. It's beyond gross... it's an accident waiting to happen. According to the CDC, over 190,000 Americans slip on wet bathroom floors every year! Plastic bathing mats are also breeding grounds for bacteria, which can transfer to your body and cause skin irritation or foot fungus.
Fortunately, there's now a more hygienic way to let you have safe, comfortable showers without worrying. The Secure Mat is made of 100% top-grade Microban & Loofah fabrics — a quick-draining, anti-bacteria material that lets water through and fully drains it at the same time without leaving any ground for mold growth. And since Microban & Loofah don't ever need to be washed or lose their draining power, it can keep your bathtub & shower safe, non-slippery, dry, & safe for decades.
Drains Immediately = Never Moldy, Smelly, or Slippery
WHY THOUSANDS ARE DITCHING ORDINARY MATS FOR THESE "SECURE MATS"