The whole slippers are made of high-density premium EVA material which has excellent flexibility and durability, lightweight, soft, comfortable, breathable and water-resistant.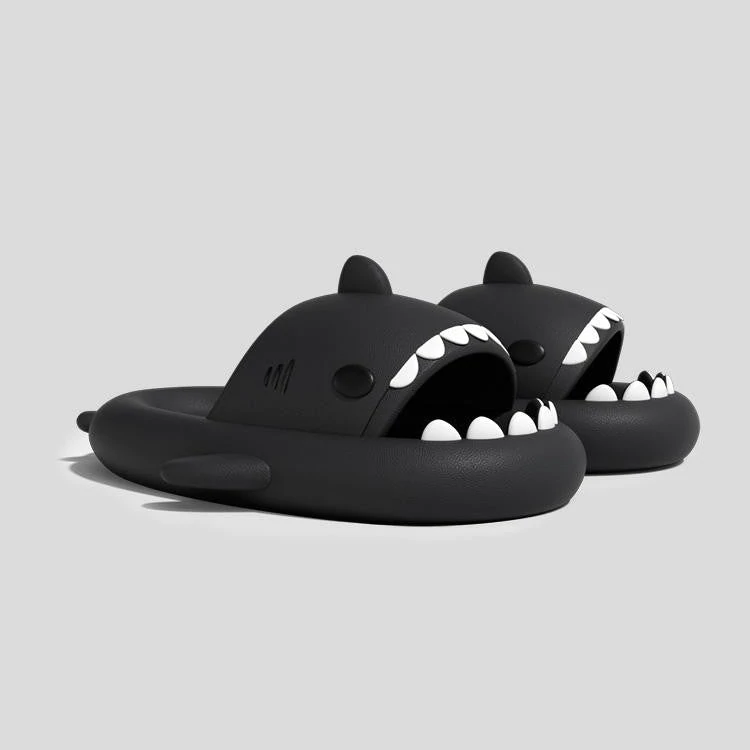 Thick cushioning outsole measures 1.1 inches, adding an extra element of comfort for all-day wear and providing you with ultimate softness and pain relief.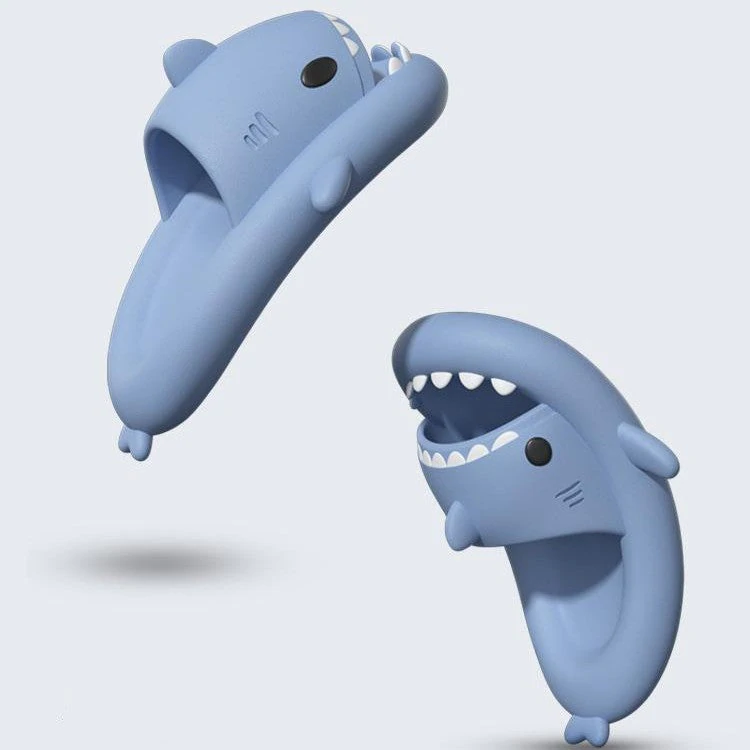 Built with slip-resistant textures on the bottom to increase friction and offer right amount of support to prevent you from slipping or falling.
Unique open toe design will make the shark's mouth open and close when you walk, funny and interesting. Designed with concave soles to protect your toes from kicking the table feet or threshold.