Organize Your Bag Collection!




How messy is your closet? Can you still even find your bags in there? Start straightening it out with the Handbag Storage Organizer! Now you can view your bag collection like a gallery as it organizes and protects your bags in your closet.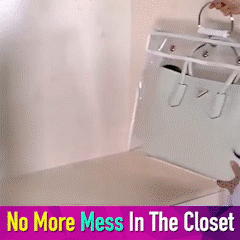 Boasting high-quality materials and protective design, Handbag Storage Organizer is a breathable, dust- and moisture-proof solution that neatly organizes your bags. A hanging handle and transparent window lets you easily hang and see your bags with the rest of your wardrobe while picking your outfit. It also comes in multiple sizes so no bag will be left laying around in a mess ever again.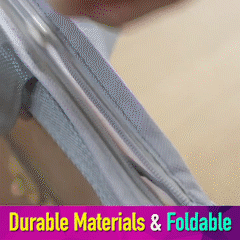 Highlights:
All-around Protection – High-quality materials and protective design ensure your bag is safe from damaging dust and moisture while still letting it breathe.
Transparent Window – Thanks to its large transparent window, you can find which bag you're looking for without a hassle.
Hanging Handle – With its durable fabric handle, hang your bags with the rest of your wardrobe to keep your closet tidy.
Multiple Sizes – This bag organizer comes in 5 different sizes that comfortably fit all sorts of bags, from tiny purses to large totes.
Foldable – Its flexible materials lets you easily fold this bag organizer for neat storage.
High Quality Materials – Made from double-layer quilted non-woven fabric and transparent 18 silk PVC, only the best materials are used for durability. It's also washable.
Specifications:
Color: Black / Grey / Pink

Material: Non-woven fabric, waterproof PVC, PP board

Size: S ( 12.6'' x 4.1'' x 8.7''/32 x10.5 x 22 cm)




          M (15.4'' x 7.5'' x11.4''/39 x19x 29 cm)




          L (15.4'' x 4.9'' x13.4''/ 39x12.5 x 34 cm)




          XL (17.7'' x 8.7'' x14.2''/45 x22 x 36 cm)




          XXL (19.7'' x 13'' x14.6''/50 x13 x 37 cm)
Product Included: 
1 x Handbag Storage Organizer