If you are looking for a egg storage box, then this Creative Flip Egg Box is the best choice for you!
WHY CHOOSE US?
1. High capacity,convenient,  dust-proof and moisture-proof.
2. Space saver,Prevent the egg from rolling and colliding,
3. Rebound design easy to get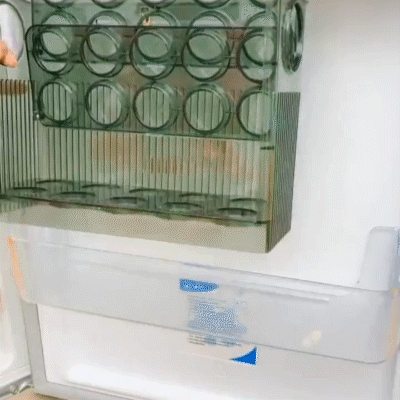 This is exactly what I needed! Now, I can easily store 2 dozen eggs at once. No more shuffling items around in my fridge to access everything. Even my husband commented on what a great idea this was, and he normally doesn't notice things like this!                                           

                                                                                                                                              -Rachel O
MAIN FEATURES
❤️ High capacity
Our Flip Egg Box can put 30 eggs,can solve your storage problem.
❤️ Anti-crush collision
 Grooves fit the shape of the egg,Prevent the egg from rolling and colliding to cause the egg to break.
❤️ Space saver
 Neat and beautiful, space saving, keep refrigerator organized and clean
❤️Easy get
Use rebound design, which is convenient for the bottom layer of eggs
❤️ Record fresh
The flip egg box with freshness mark table,Can remind you of the freshness of eggs.
SPECIFICATIONS:
☺ Material: PET
☺ Produce Weight: 535g
☺ Product Size: 26*10*20 cm/10.2*3.9*7.9 inch
☺ Color: White/Green
☺ Package Contents: Flip Egg Box x 1